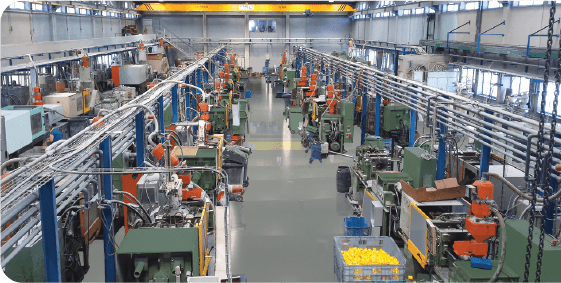 Our mission is to achieve excellence in our products, so our philosophy is to listen to our customers and consequently offer more and better quality.
We are a competitive company and as such we anticipate the needs and inspire those who choose our products.
We perform continuous analysis, which allows us to have a continuous monitoring and improvement of the quality, safety and durability of our products and in this context we rely on the technical collaboration of our team which consists of: Designers, architects, builders, installers and other industry professionals.
The result of this mission can be seen in our products presented in this catalog. All products are manufactured to the highest quality standards and are designed for ease of installation, use, and maintenance. These factors have contributed decisively to the long-standing reputation that the JSL brand holds to this day on the market. Using the latest information technology, today we process our customers' orders completely efficiently and quickly.
JSL has followed and developed an effective technological evolution, which allows us to respond in a timely manner to various requirements, such as delivery times, stock availability information or even internal planning.
Technological evolution is part of the essence of our philosophy and is integrated into one of the pillars of development, as well as the commitment and constant investment in our employees.