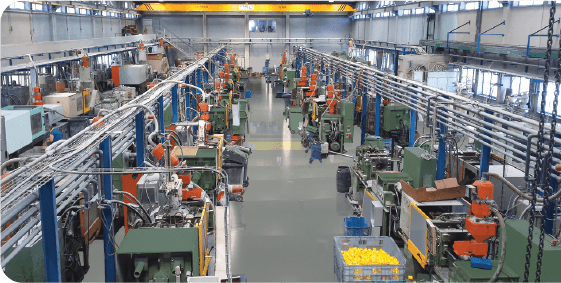 A JSL – Material Eléctrico, SA , is a medium-sized company whose core business is the development, manufacture and sale of low voltage electrical equipment and telecommunications for installation in buildings.
It is a national producer and market leader, with full vertical integration, which designs, manufactures and exports its products, being certified under the Quality Management System since 1993.
The development and growth of new products by JSL is based on the principle that Quality is defined by the customer, which means that the company must be extremely receptive to the needs of its customers, a survey that results from inputs from the commercial and marketing, and also through the legislation that is being published, arising either from changes in Community and International standardization (through the CEI – International Electronic Commission), or from new technical regulations specific to each country, as well as prototyping and benchmarking of solutions from external competition and targeting specific uses.
JSL , through its Research and Development and Product Design Department, has been able to present new products and solutions, resulting from the bet on new building methods in the construction industry, the meteoric expansion of the computer market and domestic telecommunications networks , as well as the growth of the air conditioning market, and more recently also in the urban rehabilitation segment.
Due to the great variety of products that JSL manufactures, its commercialization is made through Distributors (Wholesalers, Resellers, Large Distribution and Representatives), the final customers being the professionals of the electrical and telecommunications installation.