Over floor tower – Workstations
JSL OVER FLOOR TOWER FOR 45x45 SWITCHES AND SOCKETS
Over floor tower (1 Floor)

REF. TR7018
JSL Over floor tower consists of 3 individual parts. Body, cover and base and includes 2 frames for installation of switches and sockets that allow up to: 4 modules (45×45 ) or 2 45×90 modules. The base allows access (on all the sides) to install and rout cables using our Over floor trunking (7018).
*Switches and sockets not included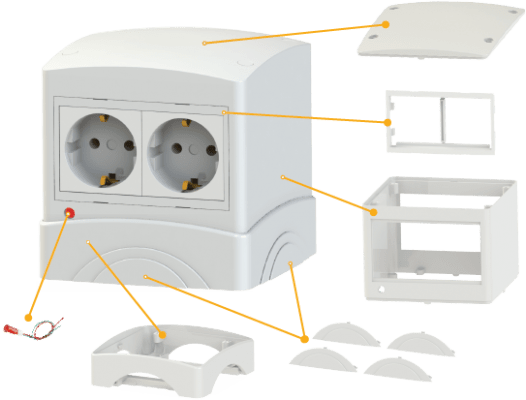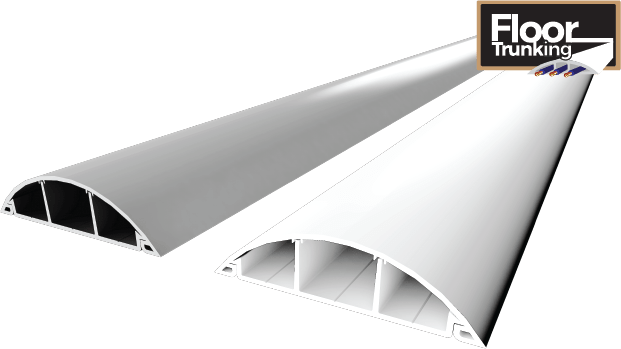 Hospitals – Hotels – Schools – Shopping Centers – Offices – Buildings – Auditoriums – Meeting Rooms
JSL Over floor Tower and trunking, combined, allow you to make electrical  T Junctions Splits and Derivations from the base of the Tower, An ideal solution for installations of Multiple workstations in office or professional areas.
Evolutionary and modular customized to your requirements
In the evolutionary/stackable installation option, you can add up to 3 floors, significantly increasing the connectivity capacity of only one workstation. Choose the angle of each "floor" (additional tower bodies) according to the orientation needs of the peripherals to connected.
Over floor tower (1 Floor)
*Switches and sockets not included
Current indicactor LED lamp socket