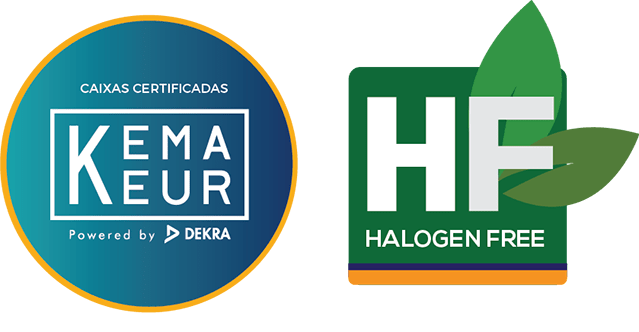 WE HAVE CERTIFICATION " DEKRA" KEMA KEUR IN ALL MODELS IN THE BOXLINE RANGE - FREE OF HALOGENE AND PHOSPHORUS
JSL PREMIUM RANGE OF DISTRIBUTION BOARDS
As Caixas Boxline Tampa Alta da JSL são perfeitas para serem usadas como pequenos quadro eléctrico de piscina, quadros eléctricos para controlo e protecção de bombas para
poços e depósitos e quadro de circuito de automatização de bombas e cisternas.
Caracteriza-se por elevados graus de segurança e duração conforme é requerido pelos regulamentos de segurança das instalações.
A base está especialmente preparada para fixar calha DIN ou platines de montagem, bem como as placas de bornes JSL.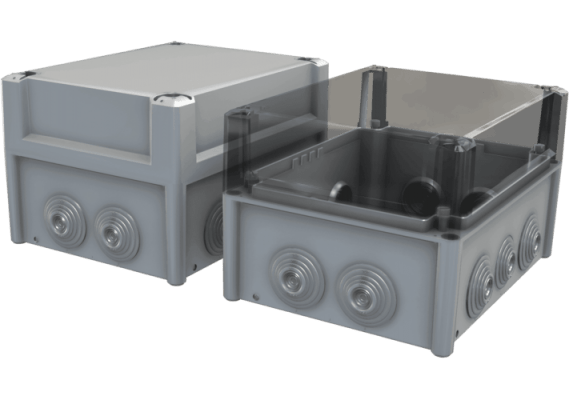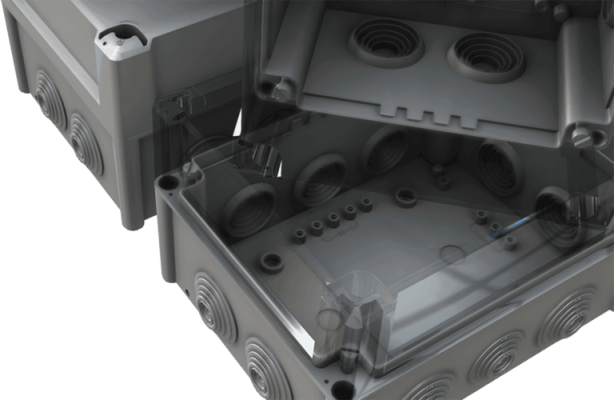 CABLE JUNCTION ENCLOSURES WITH STEPPED METRIC RUBBER GROMMET
Boquilhas para diferentes diâmetros
de tubo e cabo (min. 3,5 mm – max.35 mm)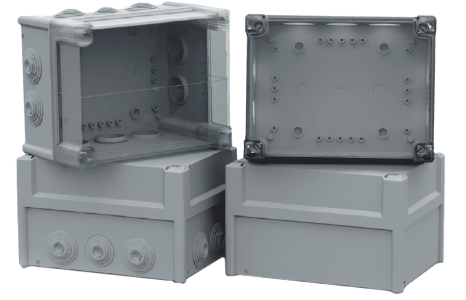 DIFFERENT VERSIONS AVAILABLE WITH RESISTANCE TO THE INCANDESCENT WIRE - M0 960º | M2 850º | M3 750º

As a good element of any family, we are never just presenting you with the boxline range integrated in a complete non-metallic JSL solution free of halogens.