BOXLINE SPECIAL SERIES
BOXLINE - FIRE-RESISTANT E90
Control and command rooms, hospitals, schools Survival electrical and telecommunications installations, assembly locations, garages, safety zones and emergency evacuation. Areas with corrosive characteristics, extreme temperatures, areas conducive a to strong impacts emergency lighting in tunnels and underground installations

Made of RAL 2003 Orange Copolymer thermoplastic Blend resistant to Fire and incandescent wire up to 960ºC according to the Standards: IEC EN 60695-2-12 and IEC EN 60695-11-10, being considered V0 according to UL94
E90 FIRE RESISTANT BOXES ARE APPROPRIATE FOR:
Control and command rooms, hospitals, schools Survival electrical and telecommunications installations, assembly locations, garages, safety zones and emergency evacuation. Areas with corrosive characteristics, extreme temperatures, areas conducive a to strong impacts emergency lighting in tunnels and underground installations
Halogen-free, not containing Fluorine, Chlorine, Bromine or other halogenated compounds according to Standards EN50267-2 and EN 50267-2-3
The range of JSL BOXLINE FIRE boxes certified for E90 conditions according to Standard
Boxes with Metric Cable Gland or IP 66 compliant Grommets according to your needs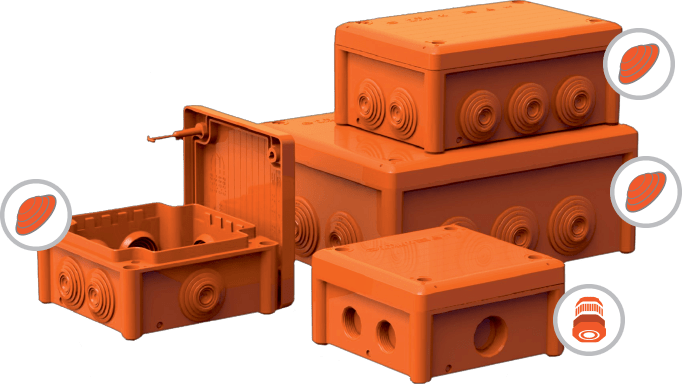 CARACTHERISTICS
Fixing by steel anchor dowels treated for fire conditions (Certified at Deutsches Institut für Bautechnik).
(optionally, they can be supplied with M6x25 "Umbrako" screws in zinc plated steel for mounting on metal cable tray "platines")


Steatite ceramic connectors resistant to furnace high temperature, VDE certified. Certified KEMA KEUR according to IEC EN 60670-22. (Insulation Class II)
Housing in self-extinguishing material V0, environmentally safe and free of harmful substances
Fire resistance time: 90 minutes – E90 classification;
Tested and Certified by the ATIF-LICOF Laboratory
Supplied with Steatite Ceramic Bar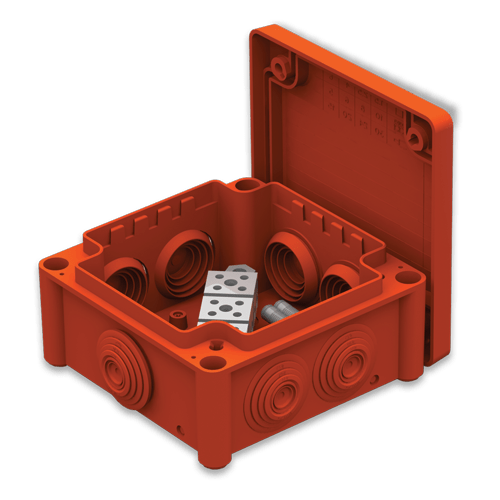 Ceramic bar with clamping area between 6 mm2 to 50 mm2
Boxes may be supplied with Ceramic Bars of other capacities(on request)
OBTAIN BETTER PROTECTION WITH THE IK10 METALLIC ARMOR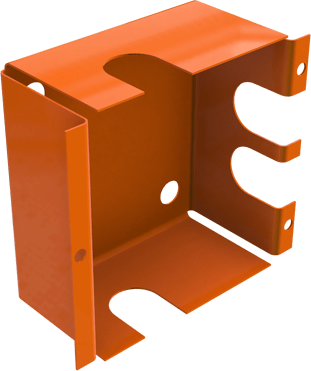 E90 FIRE-EXTINGUISHER CONFIGURATOR
USE OUR SELECTOR TO SELECT THE MOST INDICATED BOX ACCORDING TO INSTALLATION CRITERIA.