JSL power resin is the perfect solution for public lighting installations, submersible areas and in the safeguard of demanding electric installations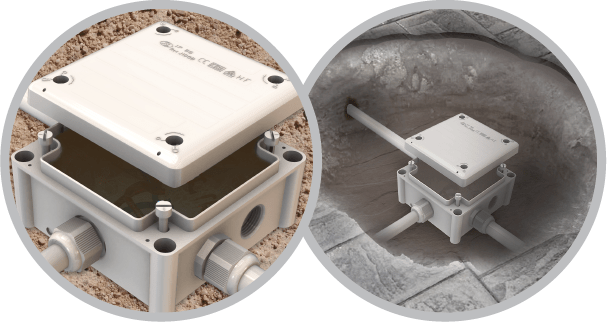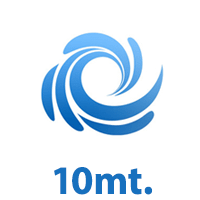 Suitable for direct use of underground cables. For exterior or total and continuous immersion up to 10m in depth. Designed for sanitary facilities, port facilities, tunnels and flood areas.
Provided with two containers of gel, ratio 1:1
The Kit is made of polyurethane resin and is easy to use and to mix.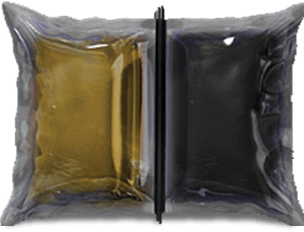 The J100S IKIT FR is
provided with PU resin
(flame retardant)
CARACTHERISTICS
High Impact Resistance | INSULATION (High Voltages) | Epoxy with low curing time
Perfect viscosity for insulation of joints and cavities
With Metric Gland or IP 66 Grommets according to your needs
MIXING BASED ON SELF EXTINGUISHING MATERIAL, ENVIRONMENTALLY SAFE, FLAME RETARDANT AND WITH NO TOXIC SUBSTANCES
KIT J100S IKIT
Kit consisting of:
J100S Enclosure + 500ml Resin Bag + Pair of gloves

KIT J100S IKIT FR
Kit consisting of:
J100S Enclosure + 500ml Resin Bag (Flame retardant) + Pair of gloves
KIT J80-BGA
Kit consisting of:
J80B Enclosure + 340ml Resin Bag + Pair of gloves
KIT J100-BGA
Kit consisting of:
J100B Enclosure + 500ml Resin Bag + Pair of gloves
KIT J160-BGA
Kit consisting of:
J160B Enclosure + 900ml Resin Bag + Pair of gloves

KIT J200-BGA
Kit consisting of:
J200B Enclosure + 2X1200ml Resin Bag + Pair of gloves
| Ref. | Dim. (mm) | IP | IK | Aceita Bucins | Inclui Boquilas | Volume Caixa (ml) | Saco de Gel (ml) |
| --- | --- | --- | --- | --- | --- | --- | --- |
| J100S IKIT | 116x116x60 | 68 | 8 | 6 x M20 + 1x M25 | - | 540 | 500 |
| J100S IKIT FR | 116x116x60 | 68 | 8 | 6 x M20 + 1x M25 | - | 540 | 500 |
| J80-BGA | 85 x 85 x 55 | 68 | 8 | - | 7 x M25 | 370 | 340 |
| J100-BGA | 100 x 100 x 55 | 68 | 8 | - | 7 x M25 | 540 | 500 |
| J160-BGA | 155 x 100 x 70 | 68 | 8 | - | 10 x M25 | 956 | 900 |
| J200-BGA | 200 x 155 x 85 | 68 | 8 | - | 10 x M25 | 2.460 | 2x1200 |