STACKABLE SADDLES FOR VD, PG, HYDRAULIC CONDUITS AND CABLES
Premium JSL Saddle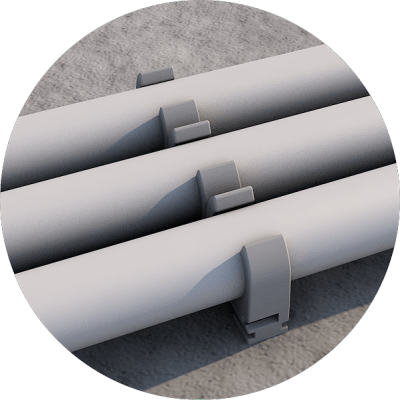 Compatible with Galvanized Steel 2060-PF Trunking (DIN C11)

STACKABLE SADDLES WITH M6 DOWEL INCLUDED
Available references:
These versions include a quick dowel that allows adjustment in 3 different positions. This adjustment allows to correct any deviations in the installation.
As a good member of any family, we are never just presenting you the range of clamps clusters for VD PG and Hydraulic tubes and cables integrated in a complete halogen free JSL solution.