JSL offer 5 measures of trunking for fluid pipes FluidLine in PVC:
– Trunking for Central Heating Installations –
– Trunking for Sanitary Water Facilities –
– Trunking for Domestic Gas Installations –
New range of trunking with an extremely pleasant design, designed especially for hiding pipes, whether gas, air conditioning, heating or water, called Fluidline.
These new PVC trunkings are very easy to assemble since it can be done without the base, using your own clamps that connect to the trunking lid by pressure.

- ACCESSORIES FOR FLUIDLINE SYSTEM -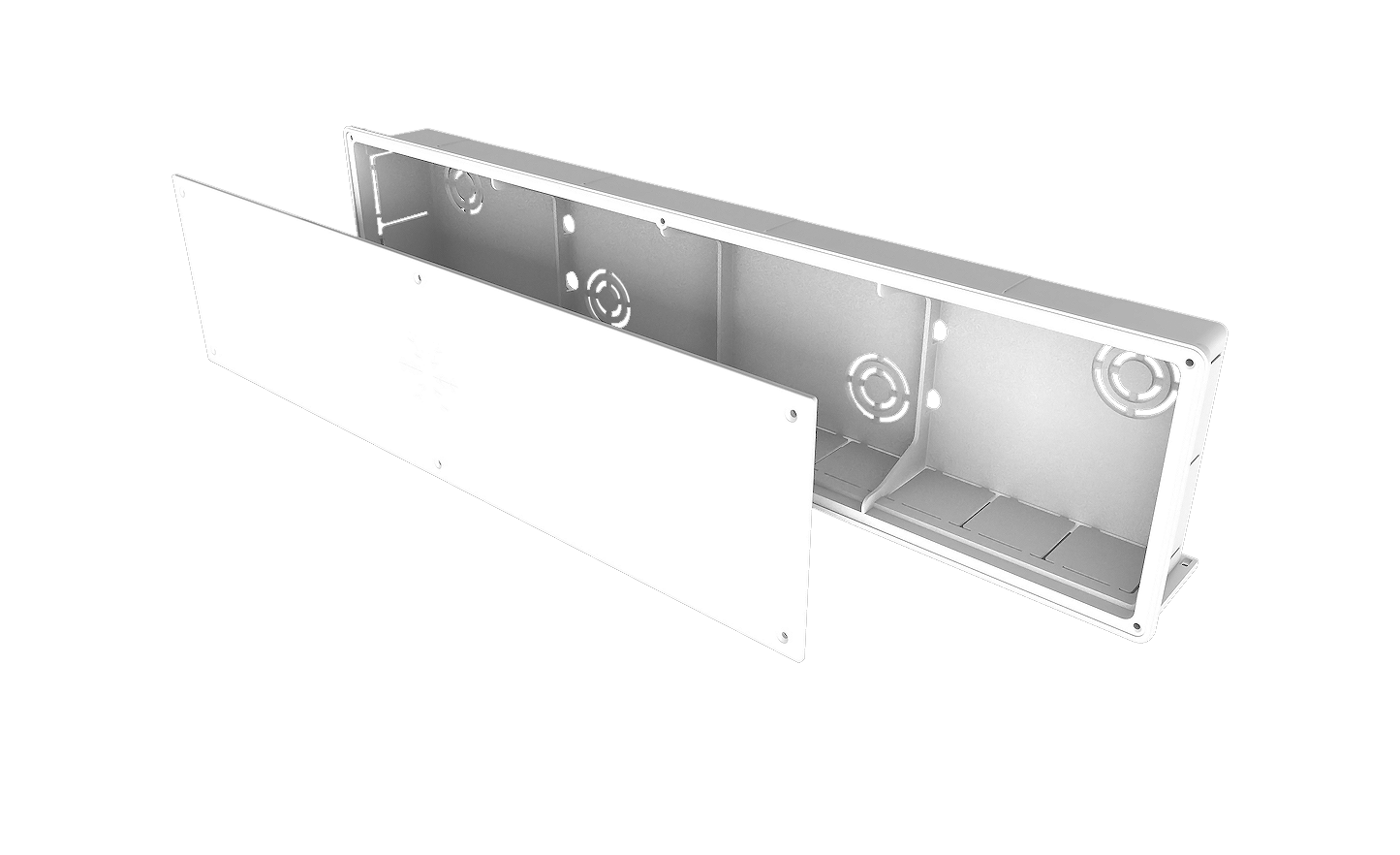 REF: 4012
REF: 4013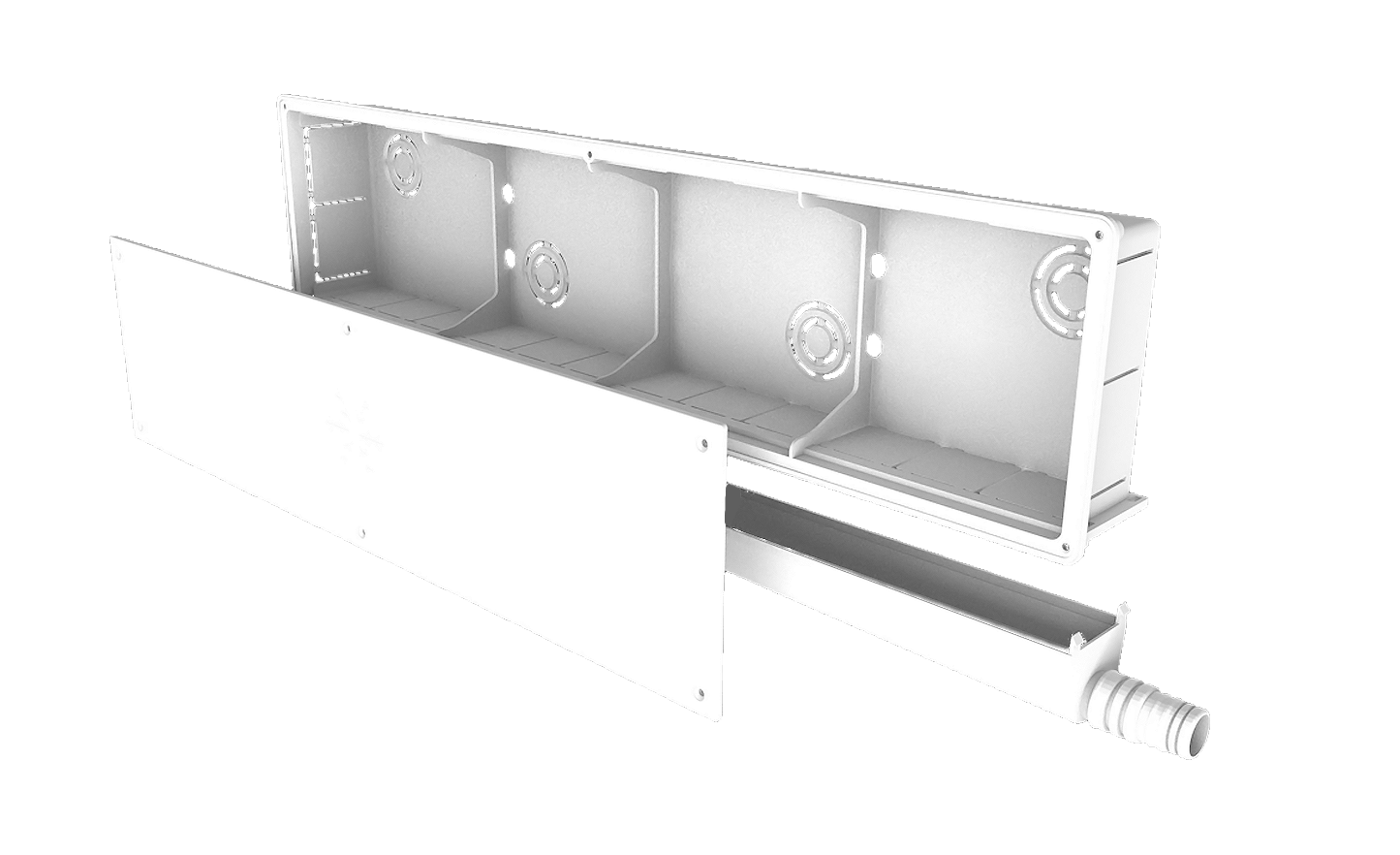 REF: 4011
REF: 4018
REF: 4019
REF: 4020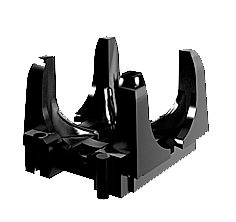 REF: 4014
REF: 4015
REF: GT7040E1
REF: RT10040F
+60 Years of Experience
JSL trunking systems are consolidated products, with tens of years of improvement and innovation, making them the choice for the most demanding technicians.
Ref T3535

35×35 Cover system for fluid pipes and domestic gas
Ref T7040

70×40 Cover system for fluid pipes
Ref B7040

Bottom for Fluidline Trunking 70×40
Ref T7040-Plus

70×45 Cover system for fluid pipes
Ref T7060

70×60 Cover system for fluid pipes
Ref B7060

Bottom for Fluidline Trunking 70×60
Ref T10060

120×60 Cover system for fluid pipes
Ref B10060

Bottom for Fluidline Trunking 120×60
| Ref. | Dim. Ext. (mm) | Dim. Int. (mm) | Área (S)mm2 | Área Útil (Su)(S):1.2(mm)2 | Área Max. | Nº Max Cabo 1,5 mm | Nº Max Cabo 2,5 mm | Nº Max Cabo 4 mm | Nº Max Cabo 6 mm | UTP CAT5e | UTP CAT6e | RG-6 |
| --- | --- | --- | --- | --- | --- | --- | --- | --- | --- | --- | --- | --- |
| T3535 | 35x35 | - | - | - | - | - | - | - | - | - | - | - |
| T7040 | 70x40 | 70x33 | 2310 | 1500 | 32 | 150 | 100 | 78 | 44 | 44 | 40 | 38 |
| T7040-Plus | 70x45 | 70x42 | 2940 | 1900 | 40 | 195 | 135 | 102 | 58 | 58 | 55 | 53 |
| T7060 | 70x60 | 70x56 | 3920 | 2550 | 50 | 256 | 178 | 135 | 76 | 76 | 72 | 68 |
| T10060 | 120x60 | 116x56 | 6500 | 4200 | 50 | 425 | 396 | 225 | 130 | 130 | 125 | 112 |
| B7040 | 70x40 | 70x33 | 2310 | 1500 | 32 | 150 | 100 | 78 | 44 | 44 | 40 | 38 |
| B7060 | 70x60 | 70x56 | 3920 | 2550 | 50 | 256 | 178 | 135 | 76 | 76 | 72 | 68 |
| B10060 | 120x60 | 116x56 | 6500 | 4200 | 50 | 425 | 396 | 225 | 130 | 130 | 125 | 112 |